Unless stated all prices exclude vat & delivery call or email for prices and quotations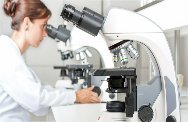 MICROSCOPES PLUS LTD - 72 Brookside South, Barnet, EN4 8LW TEL: 0333 444 1950 E: info@microscopesplus.co.uk GDPR compliant - view it here
Registered in England REG No: 2929803 @ 72 Brookside South, Barnet, EN4 8LW VAT No GB-64 606: 57 29
Pictures used are from the manufacturer with their consent or are original images owned by MPL.
.Companies represented are ISO 9001 compliant . All products are CE certified. Copyright 2021 Microscopes Plus Ltd.
Sales, service and repair - we have you covered for all situations







,,, and just some of the other companies we are agents for



Our all new Asbestos soil sampling combination PLM/PCM microscope for both counting and identification allows switching from counting to identification with ease and accuracy.
The same high quality as our PLM and PCM models …just more flexibility.
These stainless steel Entoball's are ideal for pinning samples at any desired angle for studying under a stereomicroscope. 3 sizes available.
With over 27 years in business, Microscopes Plus, an independent company, have over 50 years combined experience plus the enthusiasm to get the best suited, best quality and best value microscope for your task.
Our wide range of Motic and Euromex microscopes, cameras, other specialist microscopes and associated equipment allows you to choose with confidence, tried to tested products for your work applications. See 'about us'
Take a look at the total range of
MOTIC and EUROMEX
Now into our 27th year
A big thank you to all our customers in
Science, Research, Industry & Education
for choosing our services and products
See it clearer, see it the MPL way



A BRAND NEW RANGE OF CAMERAS FROM MOTIC
Motic's new sCMOS cameras, designed by German engineers and manufactured by professionals represent an impressive impetus to microscope camera performance.
From entry level 1.2 MP to 12MP and PRO series 5MP (2/3rd chip)
coupled with the well known and well liked Motic Images 3 software
these cameras excel in all routine and applied applications.
Corona update
Microscope service and repair site visits can be carried subject
to covid safe conditions.
Alternatively, if you can ship or are able to deliver and collect we can carry out the work in our workshop (social distancing applies).
We answer all telephone or email requests promptly.
Stay safe and best wishes to all.. The MPL team
As a premier UK Motic and Euromex dealer
we can better any other genuine offer on these products - call or email for our best prices.
CoolLED LED FLUORESCENCE
We are offering 10% off all of the coolLED range during January and February
Your chance to upgrade to a better illumination system for all your fluorescence applications for less.
MOTIC PANTHERA L
If there's a word to define the Panthera L, it's Smart.
Connect to anything with full HD through the HDMI port directly on a screen or with your Tablet, Pad or smart phone using the Panthera App.
The Smart CAM digital head and its ImagingOnDevice System allows you to instantly capture what you are viewing.
We are offering this 'smart' microscope for only £2350.00 *
(RRP £2699.00)
Take a look here and see for yourself.
*

A new warm stage from Minitube Germany designed for clinical use in Andrology and fertility clinics joins our warm stage for Veterinary animal fertility.
May we wish you all a
Happy New Year
with the hope that 2021 will be kinder to us all.